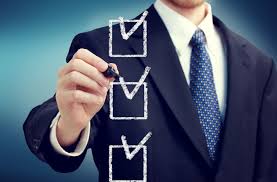 Audit Intelligence Tool
US SEC has initiated actions against all the Big four accounting firms for the violations of various accounting norms and one of the Senior Audit Partner of KPMG was recently arrested for leaking the information about the client engagement to a golf buddy who made hefty profits from this insider information. This raised number of questions about the integrity of the auditors world-wide. In India, Auditronix offers the solution to gather the intelligence about the audit firms and audit partners engaged by the listed companies to attest their financial statements.
Auditronix tracks the following through its unique proprietary tool
| | |
| --- | --- |
| Auditor Changes | Tracking over 2000 auditor changes made by public companies since the year 2006. |
| Auditor Engagements | Updated daily we track who audits every public company. Key data points include auditor tenure and registration status. |
| Audit Fees | Over 15,000 observations of audit fee data culled from public disclosures since the year 2006. |
Key features of the Service offerings
Research on more than 1400 Audit firms
Database of more than 3000 listed companies along with the Auditors remuneration and audit fees
Only advanced technology solution which provides the intelligence about the audit firms in India
We provide intelligence by combining the audit intelligence drawn from 12 different sources including the market intelligence, media and regulators.
Auditors litigation information, disciplinary actions is included in the reports [if any]
Social Auditor Discovery
In addition to the audit intelligence we have also built the social media forensic tools which scans all the links of the audit partners, directors of the listed companies and the individuals working with the companies.
Scanning of almost every social media for the name of the individual including but not limited to Facebook, Linkedin, Youtube etc.
Forensically acceptable report in the court of laws
Keyword search along with the individual's name is possible.