Riskpro owns four brands in the domain of frauds, forensic accounting and auditing.

Forensic Accounting in India started with just one word – Indiaforensic. Established in the year 2005, Indiaforensic is one of the most prominent and the oldest brands of Riskpro. Indiaforensic is the leading provider of the certifications in the forensic accounting domain viz. Certified Forensic Accounting Professional, Certified Bank Forensic Accountant and Certified Anti Money Laundering Expert.
---
Fraud
express is better known as the publisher of the books on the subjects of frauds, forensic accounting and information security. It has published some of the most popular titles in the domain of forensic accounting including the Students Handbook on Forensic Accounting. Later in the year 2013, it became the provider of the University accredited certifications. Fraudexpress is authorised by the Solapur University to conduct the Diploma in forensic accounting and Diploma in Fraud Risk Management.
---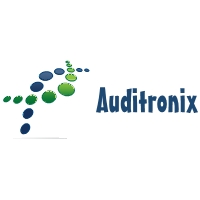 Auditronix is the brand in the auditing and due diligence domain. Under the brand Auditronix, various certifications such as Supply chain management, Due Diligence, E-commerce and foundation courses for the students are carried out. Auditronix is one of the youngest brands owned by Riskpro in the domain of Auditing, Intelligence and the Due Diligence.
There are atleast 7 different Due diligence activities in which Auditronix specialise.