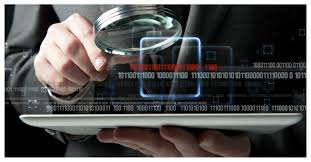 Background
Handbook on BASEL III is one of the foremost publications of Riskpro Publications in the compliance domain. This book is the only reference book for the Certified BASEL III Professional course.
Indiaforensic introduced one of the first certification in BASEL III for Indian banks in the year 2015. Certified BASEL III Professional is one of the first few certifications offered in India on the subject of BASEL III, which requires banks to maintain capital adequacy.
BASEL-III and Risk Management Training and certification course offered by the Indiaforensic Center of Studies addresses the deep understanding of concepts associated with it based on our deep domain expertise that assures you to accelerate your knowledge domain to the key facets of Basel Implementation.
The Indiaforensic offers standard training and certification program and tailor-made training programs on Basel II, Basel III and Risk Management for students who want to pursue career in Risk Management, Auditors, Article Assistants, professionals working for Bank, Financial Institutions, NBFCs, IT Companies and consultants.
Riskpro Publication on BASEL III
BASEL III Compliance is one of the first publication of the Riskpro Publication division

Accounting Firms
Risk Officers
Students who foresee their career in upcoming areas of Risk Management
Auditors
Article/Audit Assistants
Young professionals who want to get into the area of Risk Management
Course Synopsis:
Understanding Risk Management
Introduction to Basel
Understanding Basel II
Limitations of Basel II which gave rise to Basel III
Comparison of Basel II and Basel III
Pillar 1 – Minimum Capital Requirements
The quality of capital and risk weighted assets
Credit Risk
Market Risk
Operational Risk
The capital ratio
Understanding concept and Calculation of leverage ratio
Capital Conservation Buffer
Counter-cyclical Capital Buffer
Pillar 2 – Supervisory Review
Pillar 3 – Market Discipline – Covering Disclosure requirements under Basel III
Basel III Global Liquidity Ratios
Stress Testing, Scenario Analysis and Basel