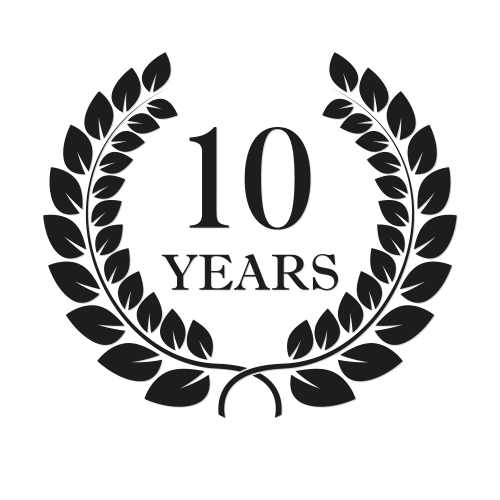 March 2018 is a very special month for us as it marks the completion of 10 years in business for Riskpro. Ever since its incorporation in 2008 in Pune, Riskpro has achieved many accolades over the last decade.
We started off by catering to local law enforcement agencies and handling fraud investigations for private organizations. But over the last few years, we've vastly expanded our outreach and have successfully completed assignments for Indian Banks, Corporate Entities as well as specialized law enforcement units like the CID and Economic Offenses Wing (EOW).
Check out our services, products and offerings in detail here
Our domain expertise has grown to include Forensic Accounting, Anti Money Laundering, Corporate Governance, Due Diligence, Risk Management, Financial analysis, Private Investigations and Litigation Support.
Training Education
Indiaforensic, the education brand of Riskpro provides 7 certifications on topics such as Forensic Accounting, Anti- Money Laundering, Risk Management, Basel norms and many more.
As a matter of Gratitude towards the contribution of our members, we are offering flat 30% discount to all the aspirants, who would register with us in the month of March. 
Over the last decade, our member base has grown to include more than 5000 professionals spread across 11 countries.
Use coupon code RISKPRO@10 to avail flat 30% till 31.03.2018
In this journey of a decade, we have been grateful to our certified members.It is a matter of great pride for us to know that our certified members are well placed in several multi-national organizations and achieving success in the field of fraud management and risk control.
Intelligence as Service Platform
Riskpro's Technology offers Intelligence as Service. Riskpro's Technology Team has developed a unique database called Biznexxus which establishes the nexus of individuals and organizations with various external third parties like the auditors, regulators and politicians. Biznexxus is the leader in Intelligence as service and use a data of heightened risk individuals and entities. It compiles the data from 27 different data points and the live statistics is made available on our page for public eyes.
Biznexxus has many distinguishing features and one of these features is the information of the businesses of the Indian Politicians.
As the matter of gratitude towards the Chief Compliance officers and Chief Risk officers we are offering two complimentary reports on Indian companies or borrowers . Please feel free to contact us on contactus@riskpro.co.in or feel free to call us on +91-9766594401
We not only compile the data of the politicians and the politically exposed persons but also classify them in various categories. Our algorithms are designed in such a fashion that we identify the risk associated with the business, whether it is regulatory or reputation.
We are offering one biznexxus report free to all the eligible viewers from Indian Banks. Just fill out the form at the end of this post to help us serve you better.